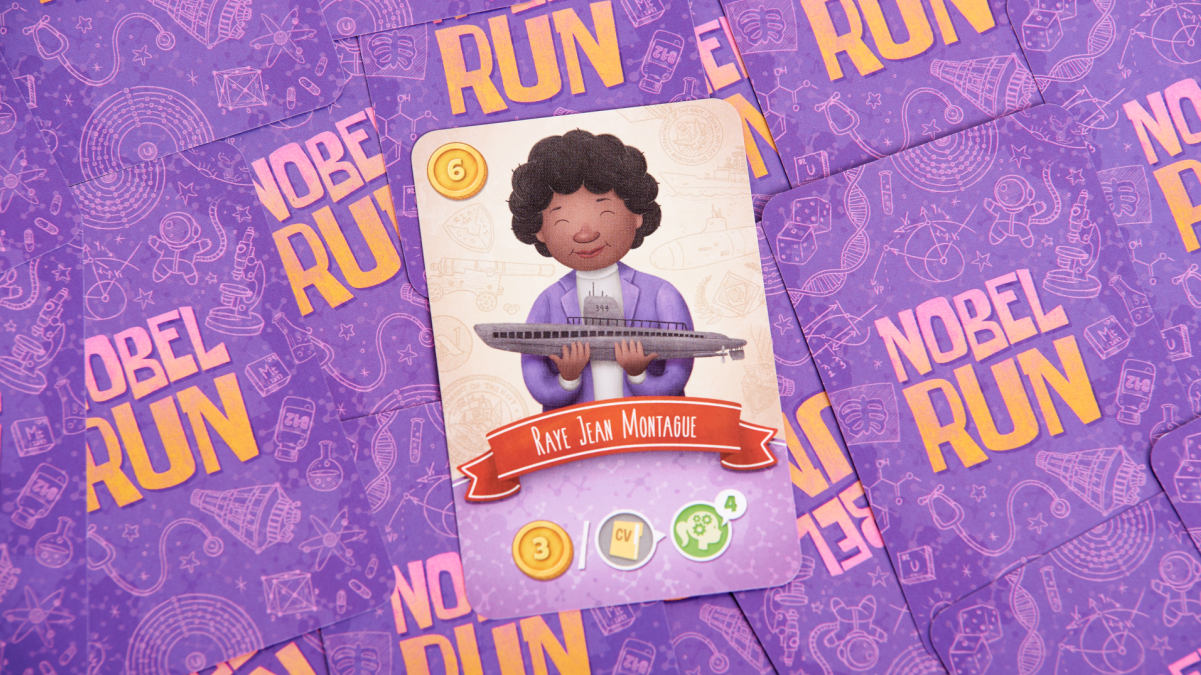 Don't let people put obstacles in front of you, but understand you also have to put in the work."

Raye Jean Montague
(Arkansas, 21 January 1935 – Arkansas, 10 October 2018)
Raye Jean Montague was an American naval engineer credited with creating the first computer-based ship design software in the early 1970s. She also broke the glass ceiling in the US Navy by becoming the first ship programme manager, earning the civilian equivalent of the rank of captain. Many of her designs are still in use today.
She did not take "no" for an answer, often fighting against the racism and sexism of her time. Any barriers she faced she would call 'challenges' because she said she could find a way around anything that got in her way.
Overcoming challenges. Making the impossible possible
Her mother, who raised her alone, warned her from an early age that she would constantly face three prejudices in life: "You're female, you're black and you'll have a Southern segregated school education. But you can be or do anything you want, provided you're educated." When Montague was seven years old, she began to understand those words.
Her grandfather took her to see a German submarine captured during World War II. She was fascinated by the vessel and asked one of the people present what she had to study to do something like that. The answer was, "Oh, you'd have to be an engineer, but you don't have to worry about that" alluding to her being a black girl. She would soon prove him wrong.
The next challenge she faced was in college. In the 1950s in Arkansas, African-Americans were not allowed to study engineering, so she had to pursue a degree in business. But her love of science and mathematics kept her going. She moved to Washington and got a job as a clerk-typist in the Navy. She learned engineering and programming by attending night classes, becoming a digital computer systems operator and systems analyst, a field dominated by men. Years later, although she was unable to obtain an engineering degree, she was recognised as an engineer in the United States and Canada.
Another new challenge came when she asked her boss for a promotion. He told her that if she wanted it, she would have to work at night. This made Montague's life very difficult because, at those hours, there was no public transport and she didn't have a car. In fact, she didn't even know how to drive. But she bought a Pontiac and taught herself, leaving home at 10 p.m. and creeping along the roads until arriving at work for the midnight shift. Eventually, she got that promotion and went back to work during the day.
The project that became her crowning achievement seemed like an impossible task when she was given the assignment: to create a programme to design ships by computer. Her boss, who wanted to see her fail, gave her only six months to get it done, without telling her that his department had been trying for years without success. Montague taught herself the existing computer system and told her superior that to install her programme she would have to tear down the Navy's computer and rebuild it. That would mean working at night. He told her she could only do it if there was someone else with her, but made it clear that he would not pay for overtime. And what did our protagonist do? She brought her mother and her 3-year-old son. Finally, her boss relented and gave her extra staff. Montague met the deadline.
During the Vietnam War, when President Nixon learned of this breakthrough, and because he wanted the Navy to build ships more quickly, he requested that she prepare a sketch of a warship within a month (a task that normally took two years of work on paper). To do this, he gave her unlimited staff and budget. But Montague and her team needed only 18 hours and 26 minutes to produce the first computer-designed warship in history. For this feat she received the Navy's Meritorious Civilian Service Award in 1972. The Navy began using her system to design all of its ships and submarines. Her achievement garnered her a lot of attention and she began advising other government agencies and the private sector, including the automotive industry.
Her last navy project was the nuclear-powered Seawolf submarine, which could operate silently at twice the speed of previous boats.
Another "Hidden Figure"
Like the important role played by NASA's "Hidden Figures" Mary Jackson, Dorothy Vaughan and Katherine Johnson, Montague was one of a group of black women who, from the 1930s onwards, made major contributions to the US government, but were invisible to the general public and often to their colleagues. In fact, despite the Navy award, she was not recognised by society until 2012, when The Arkansas Democrat-Gazette wrote an article about her.
In 2017 she was inducted into the Arkansas Women's Hall of Fame. She died of heart failure on October 10, 2018, at the age of 83.
---
Raye Jean Montague is one of the scientists who appears in our board game Nobel Run. More info: Gearing Roles launches the Nobel Run board game to give visibility to women in science.
---
Text by Lorena Fernández (@loretahur).
Illustrations by Iñigo Maestro (@iMaestroArt).